Hi
I have been meaning to write this for some time! I would like to thank you for creating such a functional, waterproof and great looking jacket for children. I have only bought one jacket in each age range for child number #1 as no other coat is needed for the rest of the year. They are so well made that each jacket has been handed down to child number #2, still fit for purpose. I am pleased that you have expanded your range for older children. Many thanks Buffalo!
I recently walked up Ben Nevis and then home to Lochgoilhead (70miles) to raise money to build an outdoor classroom at the local primary school. My Buffalo mountain shirt did me proud through wind and rain (and pitch dark across Rannoch Moor). I nearly put on my emergency waterproofs one time when the rain got very heavy and sideways, but I stuck with it and dried off very quickly without getting overheated as you do in waterproofs (even 'breathable' ones).
Also: We have just received a new batch of mountain shirts for my MR team just in time for winter and I know we will be toasty.
Thank you Buffalo for sticking with a UK manufacture and a quality product (I still wear my wind shirt for running that I bought when I was 17, 20 years ago! and my kids are appropriately dressed in Little Buffalo for Argyll weather).
Wet and windy on Arran – Rufus and Torben don't care.
Anna x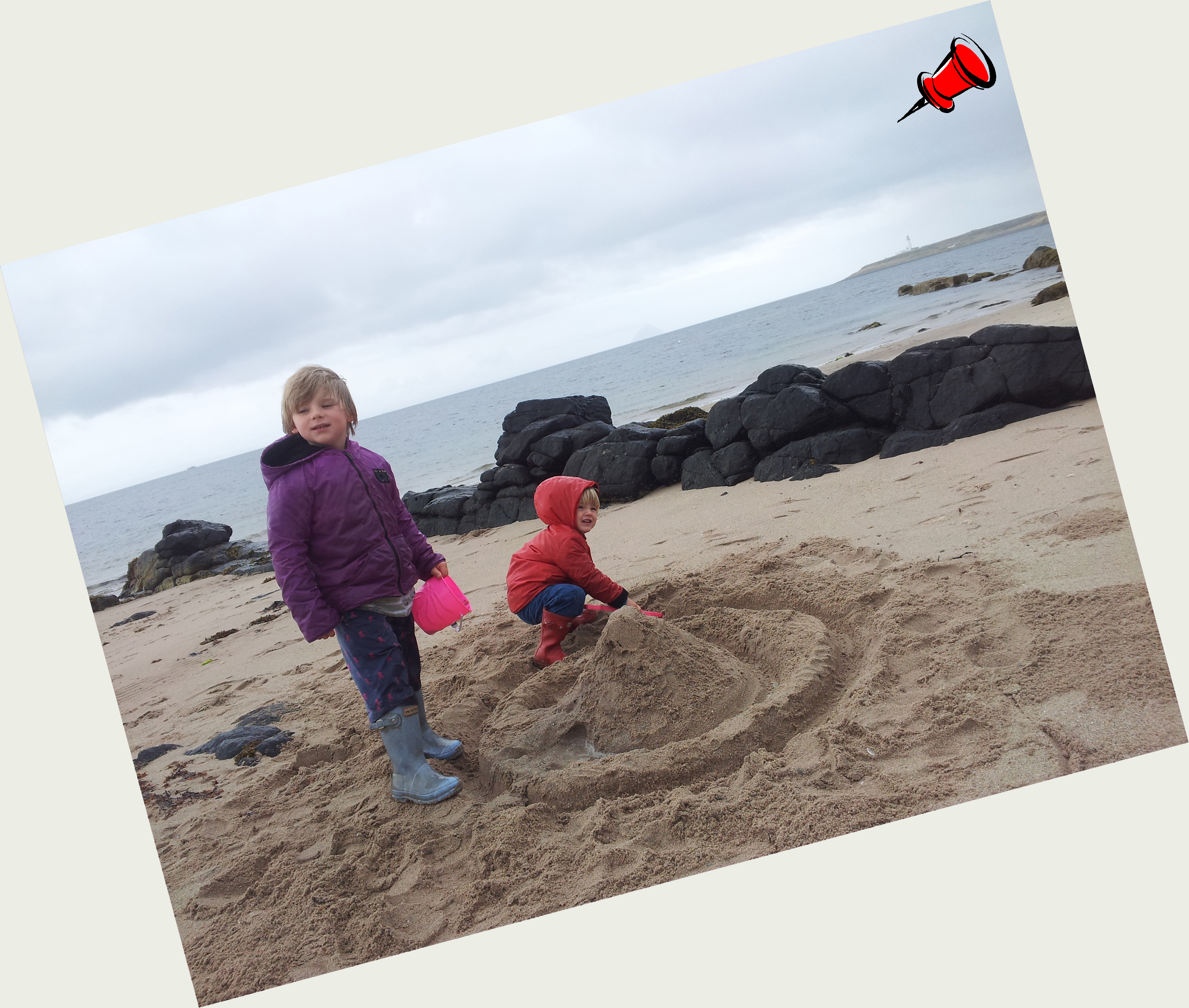 Catbells summit, Lake District
Hi ,
I just thought I'd drop you a quick note & a couple of pics to say how much my daughter loves her little buffalo shirt already! She wore it this weekend up in the Lakes and absolutely loved it . Fortunately the 4-5 years fits Ok ( just) but these are great for her age ( she is 5 but is tall for her age) and I reckon you should do these in age 5-6 as well .
Cheers
Ann
From Buffalo.
Ann, expect the next size available shortly.
From the Peak District
Hi Adam,
As promised, the pictures of Megan and her buffalo kit! Firstly, when we bought these in September is was pretty warm but she still wanted her coat on (Photo 20); she likes to help me with the Edale MRT rescue vehicles....
When the weather did turn we were walking on Higger Tor. Plenty of puddles to splash in and get wet but the buffalos did what they do best: kept her warm and dry in cold, wet windy hill weather! (photos 2, and 5)
Hope these are ok; will try and send some more over time!
Cheers
Neil Chapman
From Gordon in Maine
Howdy!
Behold two photos of Erik in his new buffalo outfit. We went to, well, pretty much the middle of nowhere on Sunday and took the fat pig for a ride in the little sledge. He fell asleep, but at least that means he wasn't cold! The stuff works wonderfully, with a fleece romper suit on underneath, and the hood actually stayed up just fine, without a hat or scarf or anything. It went somewhat mild and wet that evening, and then for the next two days, so that was somewhat depressing. But the snow stuck around and yesterday I went ice climbing. As I drove off at 4 am it was -1. When I returned in the evening it was about -12, and this morning -17. Kurt and I went to Grafton, in western Maine, and had a lovely, if frigid day climbing icicles. It's just so amazingly cold now and the snow pile guarding us from the road became a glacier and had to be chipped away to allow the car in and out. That was my job, with trusty old camp ice axe in hand and lots of traffic. You'll be pleased to hear that I wore the buffalo again yesterday, nothing underneath, and even at minus a lot it was warmer than wearing lifa, thin fleece, and windproof fleece on top. I'm very very happy and will be even more so when Dan brings the expedition hood for it. Wish it had a crotch strap, though, so I shall fashion one. Now I have a meeting.
G.
.. and a few years later Gordon has updated us on how things are in Maine. Erik is a big brother to Lola, who is almost 3. And they all still love their Little Buffalo Jackets, as you can see.